Visitors to the government homepage encounter a trio of insects flitting across the page, and a click offers information on virus awareness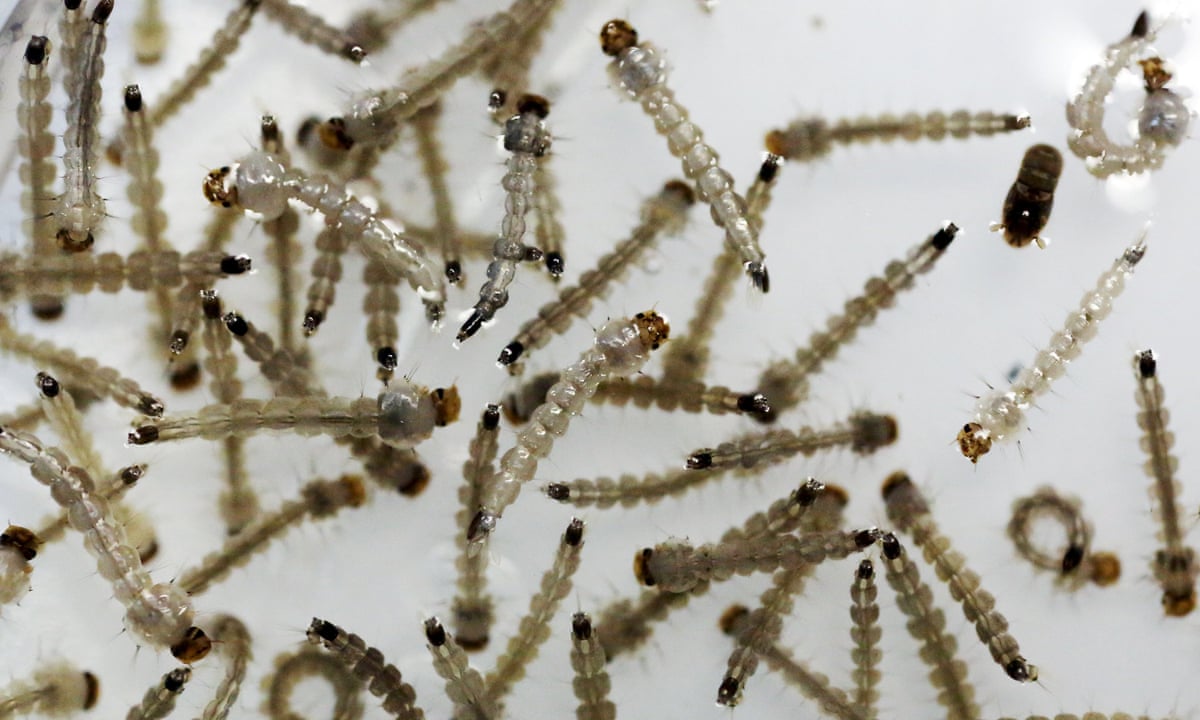 Brazils fight against the Zika virus has taken an unorthodox turn in the past week with an invasion of mosquitoes on the official government homepage.
Three insects, seemingly plump with blood, fly back and forth across the portal, which is otherwise filled with dry news about state visits, development statistics and ministerial speeches.
Scroll down and the parasites follow you to a set of pictures, where they appear to buzz around new housing estates and jab their probosces towards the heads of President Dilma Rousseff and her Bolivian counterpart, Evo Morales.
The first reaction of some visitors might be that this must be an attack by hackers outraged at an epidemic that is thought to have infected 1.5 million Brazilians in the past year and is also suspected as a factor in a recent surge of newborns with microcephaly.
But click on one of the insects and it becomes evident that the virtual invasion has been engineered by the governments as part of its public education campaign to halt the spread of the virus.
A red panel opens up, declaring: Its not enough to kill mosquitoes. We mustnt let them be born. This depends on all of us. Know how to do your part. #ZikaZero. Follow the hyperlink and it takes you to a page outlining the governments efforts to eradicate Zika and two other mosquito-born diseases, dengue and Chikungunya.
It notes that authorities have mobilised 220,000 troops and 300,000 public officials, set up a coordination centre, and embarked on a social awareness campaign. Other sections include advice for pregnant women and health workers.
There are also morale boosting slogans. A mosquito is not as strong as an entire nation, proclaims one.
On Tuesday, Brazils health ministry reported that the total number of confirmed or suspected cases of newborns with abnormally small heads linked to the Zika virus had increased to 4,074 as of 30 Jan, from 3,718 a week earlier.
Read more: www.theguardian.com