Sydney woman posts video on Facebook of spider crawling through her Italian-style packaged salad greens bought at Woolworths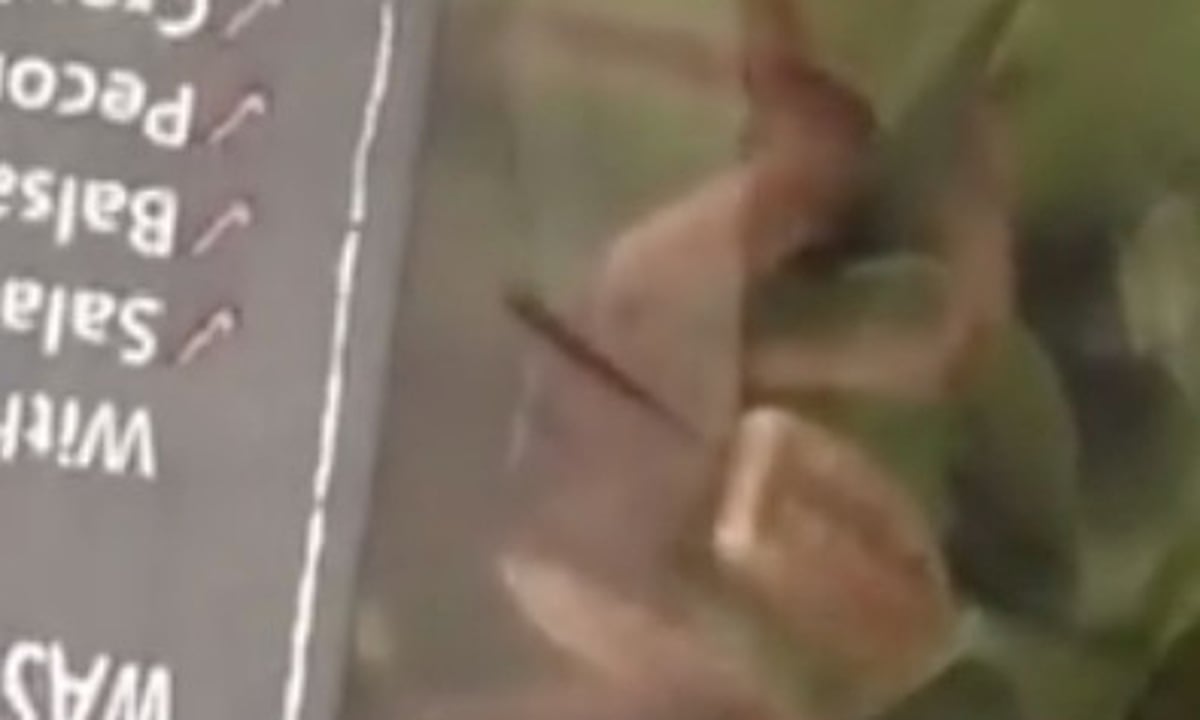 As meat production depletes the worlds resources and compounds the changing climate, eating insects and other creepy crawlies might well be in all our futures. But one Australian woman came closer than the rest of us when she brought home a sizeable spider in her bag of salad greens.
Zoe Perry [the salad] of the huntsman shifting around within the Italian style salad bag with the on-screen caption Jesus to Woolworths Facebook page on Thursday night.
Earlier that day, Woolworths and its fellow supermarket giant, Coles, had [sic] of lettuce mix linked to a gastro outbreak in Victoria.
Perry wrote:
Hi Woolworths,

Shopping as per usual for Italian style salad mix … get it home … Mum goes to open the packet and we are greeted by …

Is this whats actually behind the salmonella callbacks?

Kind regards,
It has since been viewed more than 3m times.
Woolworths [the salad] that the supermarket chain was very concerned about this … and take incidents like this very seriously, and encouraged Perry to message her phone number.
Commenters responding to the video are divided over the spiders right to be inside the bag of salad greens, and its right to live once outside of it.
Nathan Wilson [sic] of the huntsman because clearly means [the salad] is fresh and clean of harsh chemical exposure. He reminded his fellow Facebook users that spiders are a part of life and encouraged them to sympathise for it as its [sic] temporary habitat had just been harvested.
He concluded his post with on ya Woolies~.
One woman [the salad] washed her vegetables and fruit in apple cider vinegar.
I would be washing mine in fire, [sic].
A Woolworths spokesman said the supermarket took food safety very seriously, and detailed the clear quality control guidelines and extensive process that prepackaged lettuce goes through before being packaged.
He said Perry had been contacted and an investigation was under way: We immediately sent a food quality expert to the processing facility to see what additional measures can be put in place to minimise the chance of this happening again.
The fate of the spider is not known.
Read more: www.theguardian.com