Anti-corruption campaigner imprisoned for 30 days after calling on protesters to gatecrash a Russia Day event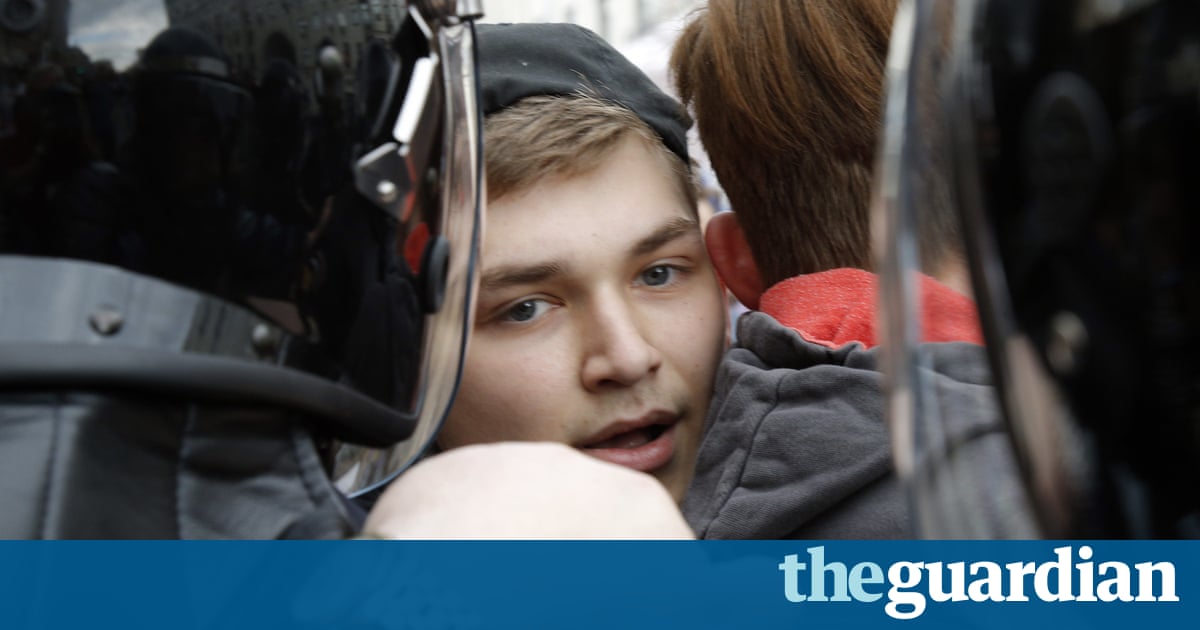 More than 1,000 protesters were detained across Russia on Monday after the opposition leader Alexei Navalny raised the stakes in his battle with the Kremlin by calling on Muscovites to gatecrash a historical re-enactment fair being held on the Russian capitals central street.
As the president, Vladimir Putin, spoke of national unity at a ceremony in the Kremlin, a few hundred metres away on Tverskaya Street cordons of riot police moved against protesters.
As of early evening, nearly 700 people had been detained in Moscow and as many as 900 in St Petersburg, according to rights groups. Police confirmed 650 detentions in the two cities. Smaller numbers of protesters were detained in other cities.
Navalny was arrested at his block of flats before he could even make his way to the protest. His Twitter account posted a photograph of two police cars and at least seven officers outside the building just before his arrest, along with the words: Happy Russia Day!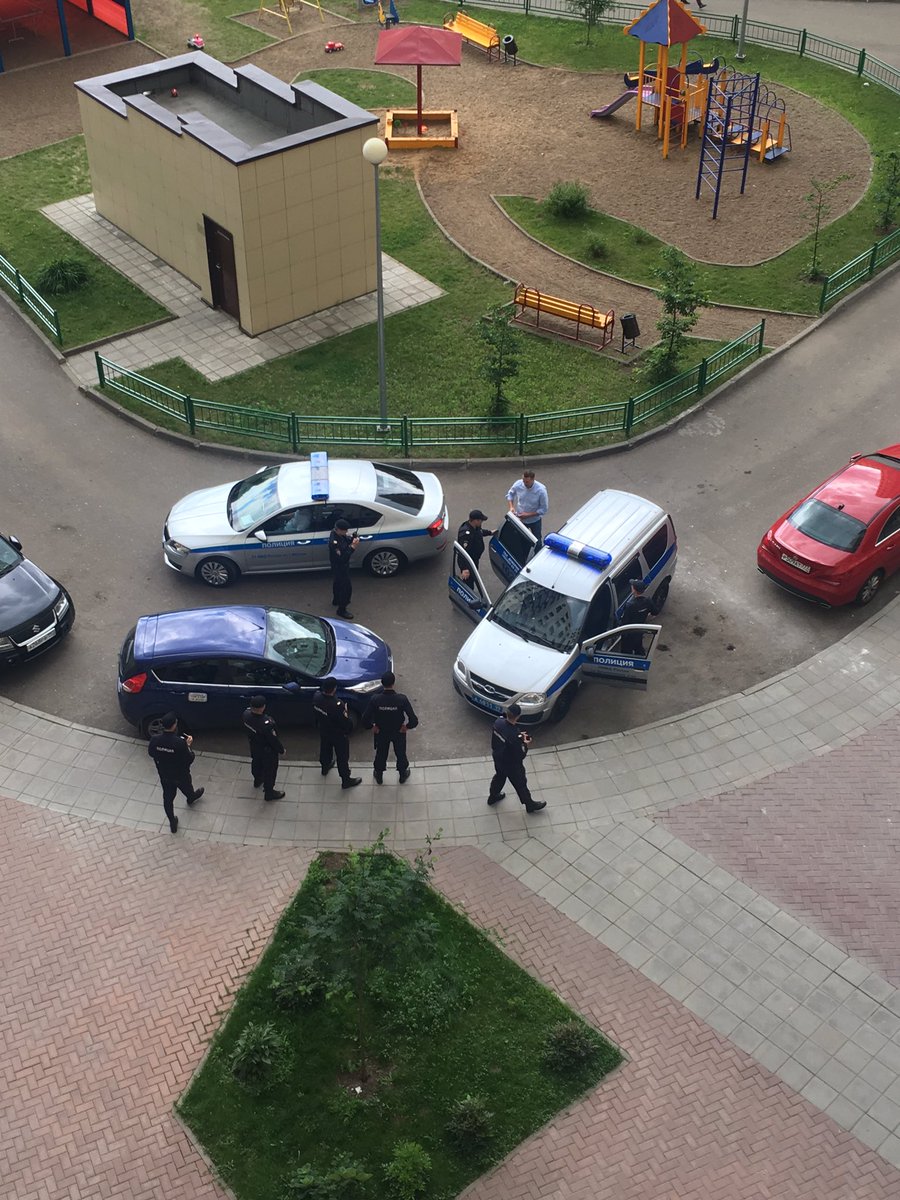 Late on Monday evening, a Moscow court sentenced Navalny to 30 days in prison for calling people to an unsanctioned rally.
The protest comes as Russia enters an election cycle, with a vote due next March expected to give Putin six more years in the Kremlin. Navalny, a lawyer turned anti-corruption campaigner, has announced his intention to stand, though few expect him to be allowed on to the ballot.
Navalny is popular among a minority of the population, and his support is growing. A protest in March against alleged corruption linked to the prime minister, Dmitry Medvedev, drew an estimated 60,000 people to the streets in cities across Russia.
Mondays protest was the latest salvo in Navalnys battle with the Kremlin, and was seen as a test of whether the event in March was a flash in the pan or the start of a sustained problem for the Kremlin before elections.
Crowds of mainly young protesters gathered on Tverskaya Street and shouted Putin is a thief! and Russia without Putin! for several hours. The street had been closed for celebrations to mark Russia Day, a public holiday, with thousands of people milling around amid Viking ships, medieval battle encampments and second world war hardware. Bearded warriors in golden cloaks, sword-wielding cossacks and tsarist officers carrying bayonets watched as modern-day riot police dragged protesters away.
Read more: www.theguardian.com