AMCs boss has exposed The Walking Dead could be at the start of a decades-long run. With similar plans for Game of Thrones will viewers simply burn out?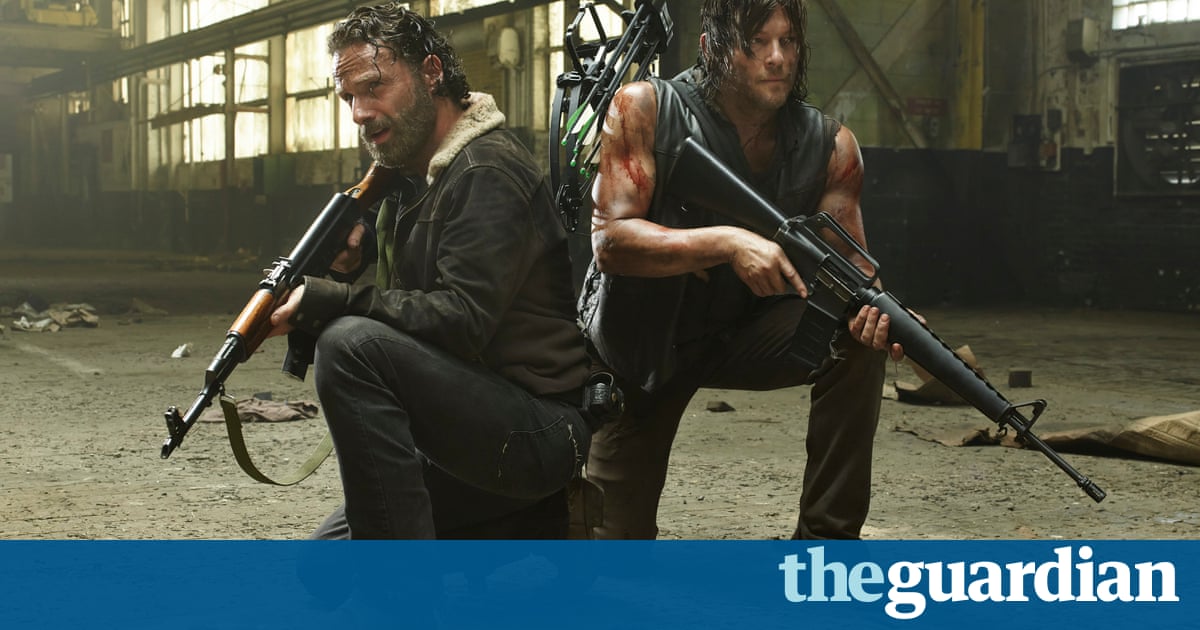 In words of TV, 2017 has been the year of the spin-off, sequel, reboot and remake. Will and Grace came back. Curb Your Enthusiasm came back. Twin Peaks came back. 24 is coming. Star Trek came back. Even Legion, arguably the most deliberately esoteric series of the last 12 months, was technically an offshoot of the X-Men movies.
The television landscape is littered with variations on existing properties, because networks are increasingly cloistered away behind their own paywalls and there is a requirement to big, recognisable names to draw subscribers. Original ideas, always harder to market, are starting to lose ground fast. It's the same pit that the movies have been stuck in for a decade.
And now, already, this trend seemed to be located its natural endpoint. Because AMC wants to keep The Walking Dead on air for much longer than you'd expect. The network's CEO, Josh Sapan, has even started to hurl the F-word around." The use of the word 'franchise ', we don't take lightly. It's not a sloppy or casual word ," Sapan recently said." We've studied the best. Some have been around 30, 40, 50 years. We have a chance for a lot of life in the franchise ."
Oh God. If AMC has its style, The Walking Dead will keep running long after you and everyone you love has died. Maybe even longer. I've got a horrible impression in the pit of my belly that, even if the world is destroyed in a fiery commotion of nuclear detonations, AMC will somehow find a way to film and broadcast a new cockroach-based Walking Dead spin-off bookended by a new Talking Dead spin-off where confused celebrity cockroaches gather together to add absolutely nothing to the viewing experience.
Read more: www.theguardian.com