Through the Export-Import Bank, the Obama administration has spent nearly $34bn on dirty energy plants in countries from India to Australia to South Africa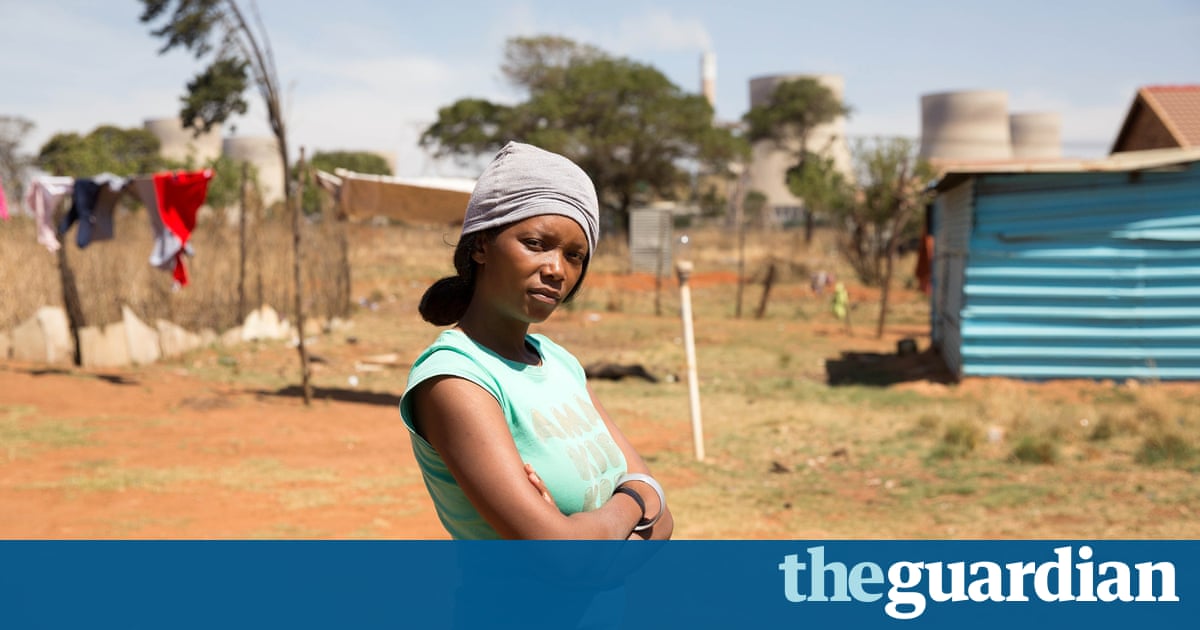 Seemingly little connects a community in India plagued by toxic water, a looming air pollution crisis in South Africa and a new fracking boom that is pockmarking Australia. And yet there is a common thread: American taxpayer money.
Through the US Export-Import Bank, Barack Obamas administration has spent nearly $34bn supporting 70 fossil fuel projects around the world, work by Columbia Journalism Schools Energy and Environment Reporting Project and the Guardian has revealed.
This unprecedented backing of oil, coal and gas projects is an unexpected footnote to Obamas own climate change legacy. The president has called global warming terrifying and helped broker the worlds first proper agreement to tackle it, yet his administration has poured money into developments that will push the planet even closer to climate disaster.
For people living next to US-funded mines and power stations the impacts are even more starkly immediate.
Guardian and Columbiareporters have spent time at American-backed projects in India, South Africa and Australia to document the sickness, upheavals and environmental harm that come with huge dirty fuel developments.
In India, we heard complaints about coal ash blowing into villages, contaminated water and respiratory and stomach problems, all linked to a project that has had more than $650m in backing from the Obama administration.
In South Africa, another huge project is set to exacerbate existing air pollution problems, deforestation and water shortages. And in Australia, an enormous US-backed gas development is linked to a glut of fracking activity that has divided communities and brought a new wave of industrialization next to the cherished Great Barrier Reef.
While Obama can claim the US is the worlds leader on climate change at least until Donald Trump enters the White House it is also clear that it has become a major funder of fossil fuels that are having a serious impact upon peoples lives. This is the unexpected story of how Obamas legacy is playing out overseas.
Sasan ultra mega power project, Madhya Pradesh, India
by Sonali Prasad
A hulking thermal power plant funded by American money shimmers in orange when night settles in Indias coal-rich district of Singrauli. A heavy blanket of smog wraps around the industrial district and its residents.
Sasan, an ambitious project by Indian energy utility Reliance Power, consumes coal incessantly from a nearby mine in the promise of lighting the homes of almost 300 million people in the country. But since it began operating in 2012, the project has been caught in a storm of health and safety violations, environmental concerns and land disputes.
In 2010, Sasan was handed a $650m export finance loan by the US Export-Import Bank (Ex-Im), a taxpayer-funded branch of the federal government that ostensibly exists to support American jobs and contribute to the US Treasury.
The Sasan project was initially rejected by the bank for financing because of the extremely high carbon emissions from the coal-powered plant. However, Reliance reapplied for the loan under tighter emission guidelines, promising to offset 26.4m tonnes of annual carbon dioxide emissions produced by the plant through renewable power projects.
Ex-Im Bank approved the loan to facilitate exports of goods and services from the US, insisting on environmental and safety guidelines for the plants sustainable development. However, over the course of five years, residents and activists in Singrauli concerns about the project have grown.
Read more: www.theguardian.com