In his second film as director, Journeyman, the actor stars as an ageing boxer. Fighting off a shopping-related injury, he explains why he auditioned himself for the role and why hes stayed loyal to Burton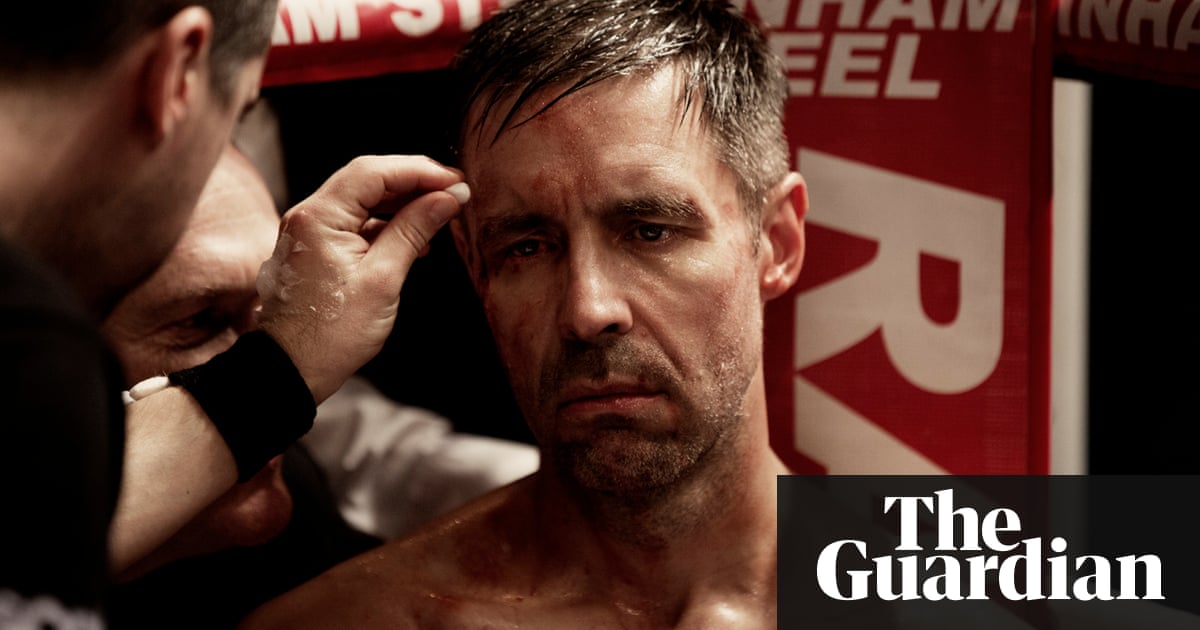 Paddy Considine is suffering. He put his back out the other day, lifting a basket of groceries at the Co-op down the road from his house in Burton upon Trent. He is clearly in a bit of pain but is seeing the funny side. "A lovely lady carried my shopping to the car for me because I was in such a bad way. I think she was in her 70s," he says, grinning. "Not that age matters." As she loaded up his bags, Considine, bent double, thanked her. "She hurled my shopping into the boot and said: 'I'm a tough northern woman.'" That cracks him up.
Actors talk a lot about keeping it real, but I don't suppose many of them do their weekly shop at the Co-op in Burton. Considine's realness is perhaps the essence of his quality as a performer. He is not the most famous British actor, or the richest, but he is one of the most respected. "The thing about Paddy is that he can't lie," said Olivia Colman, who starred in his 2011 directing debut Tyrannosaur, talking to the Guardian last year. Watching his films back-to-back I actually find the rawness of some of his performances almost unwatchable. He doesn't scrimp, putting all of himself into every part, dragging it up from somewhere.
The funny thing about his supermarket injury is that Considine has never been in better shape, physically or mentally. Six or so years ago, he was diagnosed with mild Asperger syndrome, which he says made sense of behaviours he had been struggling with for years: difficulty with eye contact; intrusive thoughts that something bad was going to happen to his wife and kids; hypersensitivity to light. Back then, he hated doing interviews (and had a reputation for being angry and difficult). Today, he is relaxed and funny. And he is in great shape, lean and chiselled, having just played a boxer in his new film, Journeyman, which he also wrote and directed. If you didn't know better, you might think that with this buff new physique, he is angling to get in the door of Hollywood. (Considine had roles in Cinderella Man and as an ill-fated Guardian reporter in The Bourne Ultimatum, but says he has never actively gone looking for work in the US.)
Read more: www.theguardian.com