After a photographer lost an award for allegedly using a taxidermy anteater, colleagues describe cases of glued insects and trained tigers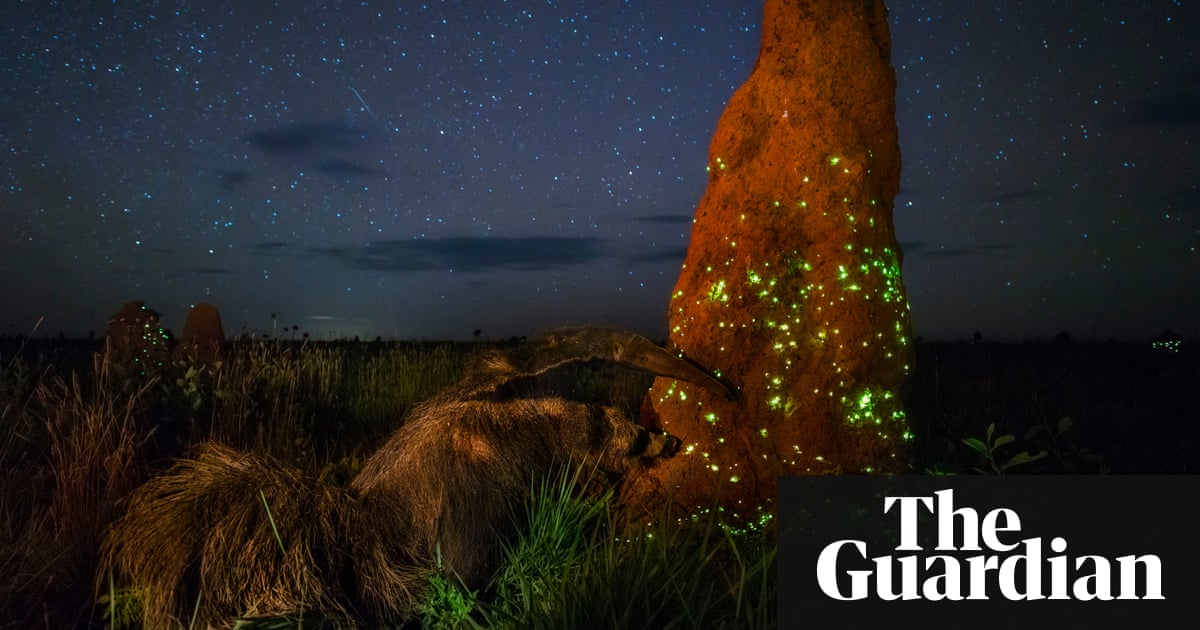 The Brazilian photographer Marcio Cabral was stripped of a prestigious Wildlife Photographer of the Year award last week after judges noticed that the anteater at the foot of a glowing termite mound in his picture looked an awful lot like the taxidermy anteater found at the entrance to the national park where he captured the shot.
If Cabral did use a stuffed creature in his photograph – a charge he strongly denies – it would be a new low for those claiming to document "wild" animals, and emblematic of a murky underbelly in the field. Among the tricks regularly used without disclosure to get magazine-worthy natural history images are the hiring of trained animals, the gluing or freezing of insects into position and the use of bait to lure subjects closer to the camera.
"There's a lot of fakery," says the US photographer Clay Bolt, one of the judges in this year's Wildlife Photographer of the Year awards. Although the British Natural History Museum's awards offer the "gold standard" for competitions, with strict criteria for ethical photography and experts in biology and digital trickery on the judging panel, this would not be the first time such a photograph was judged to be a fake.
Read more: www.theguardian.com