Scientists warn of environmental menaces rising from trend that is likely to continue unless policies are altered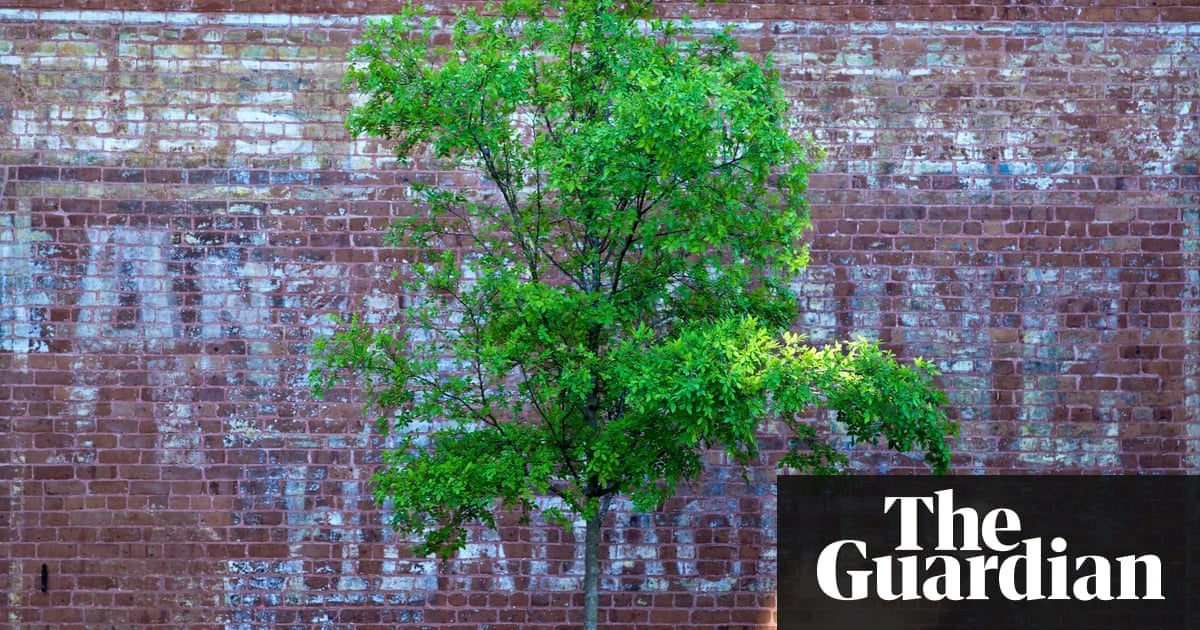 Cities in the United States are increasingly watching concrete in place of greenery as urban areas lose an estimated 36 m trees annually, according to a study from the Forest Service.
Tree cover in urban areas has declined at a rate of around 175,000 acres per year, while impervious cover- such as roads and houses- has increased significantly across the country. An estimated 40% of new impervious surfaces were in areas where trees used to grow, the study observed.
The total loss of tree cover reached 1% across cities and surrounding areas in the five years between 2009 -2 014. As four-fifths of Americans live in urban areas, it has serious environmental, social and economic ramifications, alerted researchers.
" Understanding where these losses are passing and the magnitude of change will hopefully facilitate informed debates on how much tree covering communities want to have in the coming years, and on the roles of urban trees in sustaining environmental quality and human health and wellbeing ," said David Nowak, co-author of such studies, published in the periodical Urban Forestry and Urban Greening.
Urban forests moderate climate and reduce carbon emissions, improving the quality of air and water. Properly placed around builds, trees can save energy by reducing the need for air conditioning by 30% and for heating by up to 50%. They also mitigate rainfall runoff, offering vital hurdles in flood-prone cities. The estimated loss of these benefits- including carbon storage, pollution reduction, altered energy use in houses- is valued at $96 m( PS71m) per year.
Urban trees also have social advantages, such as improving people's mental and physical health.
" Trees in urban areas assist ward off pollution, providing a long listing of benefits for people and the planet ," said Rolf Skar, forest campaign director for Greenpeace USA." This news proves once again that we need to prioritise adding more green spaces to our cities ."
Researchers Nowak and Eric Greenfield analysed tree cover-up in US cities and surrounding areas between 2009 and 2014. They seemed specifically at urban areas in all 50 states and the District of Columbia, and a broader category named" urban/ community regions", which includes both urban land and politically defined community areas.
They found that 45 countries showed a net decline in urban tree covering, with 23 countries experiencing significant decreases- resulting in an overall annual net loss of 0.12%, which is comparable to 175,000 acres of tree cover-up.
Alabama, Florida and Georgia were the states with the greatest annual net loss in tree cover in urban/ community regions. Georgia ensure the worst results, losing 18,830 acres of tree encompas per year, and Florida demonstrated a loss of 18,060 acres. Wyoming, Minnesota and Alaska were the only states to have no recorded change in urban/ community tree covering over the five years.
In solely urban areas, the nation of Oklahoma recorded the largest tree cover losses at a rate of 0.92%, followed by Washington DC at 0.44% per year.
While there was no significant increase in tree cover in US urban areas over five years, impervious surfaces such as concrete increased during 167,000 acres per year across the states. This represented an overall growth of 1% in urban areas. There was no impervious cover loss.
" Trees improve city living ," said Paul de Zylva, senior nature campaigner for Friends of the Earth." It's worrying that trends demonstrate so many are being lost in US cities when leading cities worldwide are experiencing the many benefits of investing in trees as part of their plans to improve urban life ."
Nowak and Greenfield caution that tree loss will" likely continue into the future, unless forest management and/ or urban planning policies are altered, particularly given the threats to urban trees associated with development, climate change, insects and illness, and flame ".
Follow Guardian Cities on Twitter, Facebook and Instagram to join the discussion, and explore our archive here
Read more: www.theguardian.com