New charity alerts Britains largest butterfly could be lost within four decades as rising seas turn its habitat into saltmarsh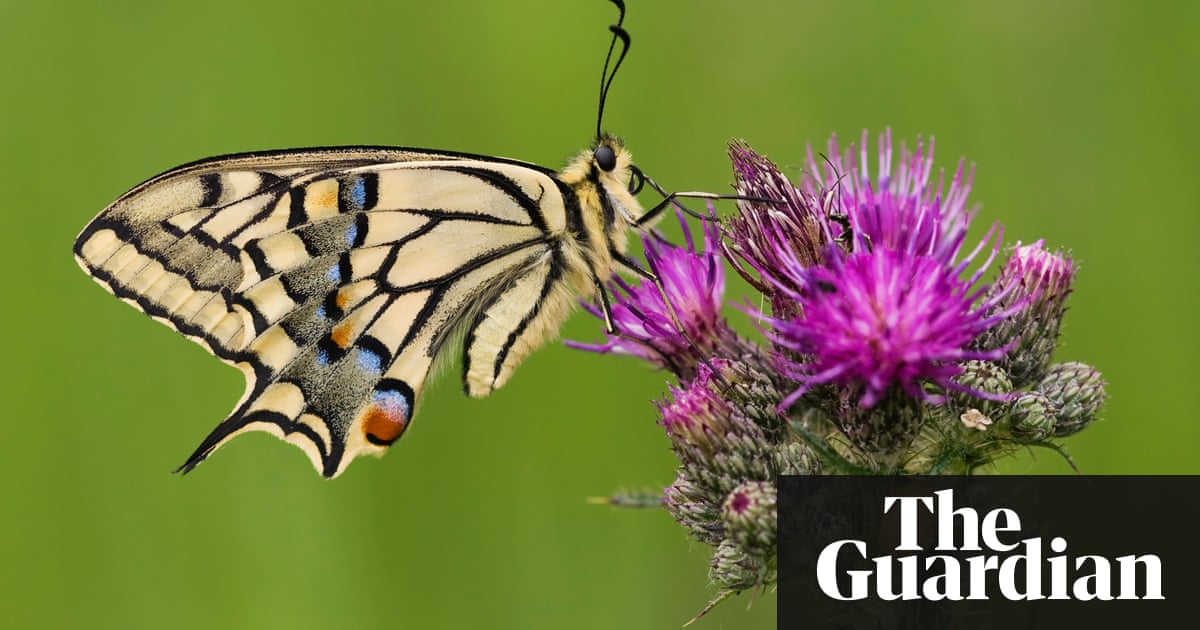 Britain's biggest butterfly, the swallowtail, could become extinct within four decades because of rising sea levels, a new charity has warned.
New inland habitat needs to be created for the swallowtail because rising seas are predicted to turn much of its current home, the Norfolk Broads, into saltmarshes afterwards this century.
The British swallowtail caterpillar's only food plant, milk parsley, cannot survive in saltwater, and so the plant and the butterfly will need to be translocated to the Cambridgeshire fens, according to butterfly experts.
" At least 90% of the current swallowtail breed sites will become salt marsh with a sea level rise of 50cm ," said Mark Collins, chair of the Swallowtail and Birdwing Butterfly Trust, a new charity working to save the 500 swallowtail and birdwing butterfly species worldwide." We could be looking at 30 or 40 years and these sites will be gone, given the rate of sea-level rise and also tidal upsurges and' salination events ', where brine arrives rushing up the Broads' rivers ."
A conference of preservation scientists from 25 different organisations including Butterfly Conservation and the Royal Entomological Society this week heard that the Norfolk and Suffolk Broads contain 1,500 different species of conservation concern, including 66 species, such as the Norfolk hawker dragonfly, that rely on the area's six rivers and dozens of freshwater ponds for their future.
Climate change projections indicate that part and perhaps all of the Broads will become saltwater marshes and estuaries later this century, which would imperil freshwater species including the milk parsley on which the swallowtail depends.
The swallowtail was once found on marshland across southern England but the draining of marshes in Victorian times ensure it confined to the Broads, where it has become slightly smaller and is now a unique subspecies, britannicus .
The swallowtail was reintroduced on to Wicken Fen in Cambridgeshire in the 1990 s but that project failed, and experts believe the butterfly requires a much larger region. One possible destination is the Great Fen, a 50 -year project to restore 3,700 hectares of fen and marsh between Woodwalton and Holme Fen nature reserves in Cambridgeshire.
But Andy Brazil, butterfly recorder for Norfolk, told the conference the British swallowtail is almost never seen more than 30 kms from the Broads, so the butterfly cannot reach Cambridgeshire by itself.
The government's 25-year plan for nature includes a commitment to creating a "nature recovery network" and reintroducing species.
Read more: www.theguardian.com